2.4.2014


23.3.2014
This week, I was lucky enough to play at the Southbank Centre and the Union Chapel. I wish every week were like that. Just lovely.
THANK YOU TO EVERYONE WHO SUPPORTED ME IN SOME WAY.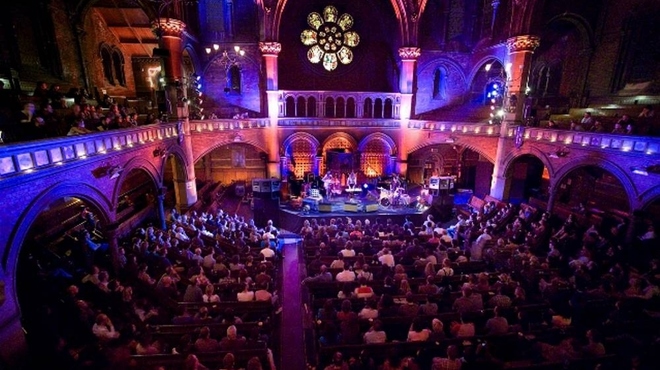 Plus, Sofar Sounds and Folk Geek made my song, Ballerina, track of the moment. Here it is.

Ballerina
Turning coolly
In the box when
It's opened
Inbetweener
Ever pending
Botoxed
Patient
Why you angry?
Frowning's ugly.
Calm down
Calm down
Peaceful slumber
'Til they wake you
Up to twirl
Then shut the locks
Unencumbered
By the worries
Of the world
Outside your box
Sleeping beauty
What a joy!
A thoughtless mind
Like a cloudless sky.
*instrumental*
Little Sky Lark,
Beauty bound.
You've caught the eye,
Your chance to fly.
Ballerina,
Please behave.
No one wants
To hear you cry.
Confrontation won't win
Admiration
Shh
Shh


29.1.2014
So, so, so happy to say I will be supporting Lyla Foy at the Southbank Centre on 19th March. Here is some of her wonderful music. And here is a link to buy tickets.


9.1.2014
Sofar Sounds has included a track of mine on its debut release, also featuring the likes of Rozi Plain, Ajimal, Sophie Jamieson and others. Feeling very honoured.
Pre-order here, http://www.smarturl.it/sofar1
Digital release date: 2nd February
Vinyl release date: 2nd March


5.1.2014
For anyone who can't decipher my mumbling or who, like me, has a short audial attention span, there are now some lyrics under the 'lyrics' tab. Make sense of that.


9.12.2013
I've been making bags. Click here to go to the shop.


7.12.2013
*** My Emily Hair EP just came out on iTunes. ***
* Click here to go to the store. *


2.10.2013
The latest noise maker. I did this last night at the inaugural Solder Club.
If you are interested in informal meet ups for DIY electronics, in London, send me an email and I'll let you know about future events.



2.10.2013
Someone sent me this video. It's a bit noisy but I like it cos it was my Glastonbury debut.



20.8.2013
Hand-made and unique luxurious bags and decorated CDs are now available.
(Click here to visit the shop.)
All purchases enable me to continue making music – your support is valued enormously.


13.8.2013
Mand'stock Festival in Italy was beautiful. This is one of the nearby lakes we visited.
I am continuing to put demos online as I write. Here is Ballerina.
[This track has been removed for licensing reasons.]


2.7.2013
Just played Glastonbury. It was my first Glastonbury performing my own music so was awesome I ended up playing three sets – one every day of the festival. Hope all my fellow revelers had fun. Thanks to the Lizard Lounge and Coyote Moon for hosting me.


17.5.2013
I am putting out some demos while I write material for the next proper release.
Here is 'Shouldn't Be Here'.


22.4.2013
Made this at the weekend. Just got to figure a tasteful way to bring it into the set.


29.3.2013
Grace Electric is now performing occasional shows – rock/noise/beauty. The next Grace Electric show is on Thursday 18th April at The George Tavern.
Grace Electric is the all new rock/noise/beauty incarnation of Emmy the Great bandmate, Grace Banks. After touring solo in Brazil, New york and Europe, she bought a Telecaster to sound like Jeff Buckley, made some devices to get that nails-on-a-blackboard effect and found a loop pedal to make up for the fact that she has no friends who want to be in her band. Her music has been described as "mesmerising brilliance," and a mixture of "beauty, innocent nostalgia and uplifting melancholy".


26.3.2013
Hold On To Your Dreams was recorded at Empire Recording Studios. Thanks guys. It's all about staying true to the things that inspire us. Awww. Click here to hear it.


12.3.2013
Jaye Harrison interviewed me for Concrete Songsheet. Watch it here.


2.1.2013
I recorded Every Word at the Hope Workers Cafe in Islington, just before Christmas. I just want to say a little about the choice of venue. There's a line in the song about someone imparting a sense of hope to the oppressed, so I liked the idea of playing it somewhere with apparently socialist roots. On my way there, I was reading a Polly Toynbee piece about the effects of the government spending cuts on the underemployed, so this sentiment felt particularly urgent. It's a lovely cafe – I recommend it.
Thanks to Waterfront Studios.


4.12.2012
Blanks EP. Innocent When You Dream, Common Dreams and Every Word are available from iTunes.
The lyrics are here: Innocent When You Dream, Common Dreams and Every Word


26.11.2012


9.11.2012
When I was touring in Emmy the Great, in Spain earlier this year, I met Tullis Rennie. He's done a remix of Last Night, I Discovered I Could Fly from the Emily Hair EP.


28.10.2012
The Emily Hair Grace Banks EP can be viewed / listened to at this spangly new website. Everything can be downloaded free of charge.
www.emilyhairandgracebanks.com


2.10.2012
New York was a helluva lot of fun. Thanks to Pianos (twice), Rockwood, Sidewalk and Shrine for having me. And to everybody who came out to the shows. And to the angry ladies who bit me last time, for not biting me this time.


24.8.2012
I'm coming back to New York at the end of September to do shows at Pianos, Sidewalk Cafe and Rockwood Music Hall.


3.8.2012
Touring traditional English pubs of the West Country, next week, with the astonishingly good Lorna Rose and Leonie Evans.


1.7.2012
What a strange experience! Someone asked me to write out the lyrics to the album, Prologue. These are words I wrote years ago, most of them as a teenager. Delving into my teenage mind, sometimes I had to refigure what I'd meant, or accept a meaning eludes me now, like seeing something through frosted glass, only abstract shapes. Some lines reminded me of stuff I'd forgotten about, sung more recently on autopilot, a string of syllables semantically disengaged.
Anyway, in case anyone else is interested, here they are.


18.6.2012
My debut New York experience was awesome. Apart from getting bitten by two angsty women but we won't go there… I've been offered several more gigs so hoping to go back soon. Since my return (last week), I was glad to have made herstory with Gash, the Ash covers band which formed, debuted and disbanded in a matter of 4 beautiful days. Also been recording with Alex Mattinson on the Death to Dreaming project. Check that out here: deathtodreaming.bandcamp.com.


28.5.2012
New York beckons. I'll be playing there next week and the first show is Shrine World Music Venue on Tuesday 5th June. Keep an eye on the facebook page for more news.


18.4.2012
I am half way through the Brazil tour. It has been busy but so much fun – doing live shows, playing with local musicians, filming. I am in Rio now (amazing place), heading to São Paulo in a couple of days and I am looking forward to the next three weeks in Brazil.


26.3.2012
Just back from a UK tour with Emmy the Great, supporting Noah and the Whale.
Next stop: Brazil. If you would like to book me for a show in Brazil, please contact Hugo at hlimastering@gmail.com (48) 99469349.
16.3.2012
I have had to relinquish my residency at the Strongroom Bar due to other music projects. No Grace Banks shows but I'll be playing UK shows in Emmy the Great. Here are the dates.


12.3.2012
Two tracks from the EP are finally on here. Sign up to my mailing list, below, to receive free downloads of these and the next tracks.


1.1.2012
2011: released first album; first Glastonbury; tour with Emmy The Great; festivals with Razorlight; new residency in London – and those are among other highlights. Still a lot to do – let's hope 2012 will be even better. Thanks to everyone who's helped and supported me along the way.


16.12.2011
The second track from the EP, Blanks, is on the secret website. Make sure you're on the mailing list to get the link to it, where you can have exclusive free downloads. Now mixing the third track….


19.10.2011
Sweet review from gig at Leeds Brudenell, where I supported Emmy the Great – Click here to have a gander…


25.9.2011
On tour with Emmy the Great. Come hear us. SHOW DATES


2.8.2011
Here is a link to some tracks from my freshly made album.
The full album is available on CD from Amazon.


20.7.2011
Currently recording an EP…
Those on the mailing list will get exclusive release of tracks, so get yourself on it! (You can get off anytime.)


2.6.2011
I am super excited to announce a residency at the Strongroom Bar in London. I will be joined by the amazingly talented Furnace Flowers, Lorna Rose and Rob Rorison. This delicious musical brew will be served up every last Sunday of the month, from 3pm. The venue offers good food so get down early to get some grub and then sink into the sofas for some soothing aural delights.


23.4.2011
I am now on Twitter!! Come and join me: www.twitter.com/gracebanksmusic
And here is a recent song sponsored by DeWalt: